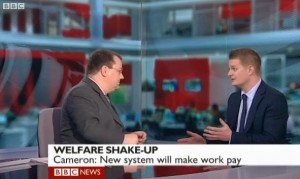 IncomeMAX Managing Director Lee Healey featured on a host of BBC Television and Radio programmes this week to comment on the Government's newly published Welfare Reform Bill.
The Welfare Reform Bill was announced at 9:30am on Thursday 17th Feb 2011 and Lee's first radio interview was with BBC Radio Sussex on the morning of the announcements.
The bill would dominate news headlines for the next few days in what would be the biggest shake up to welfare since the 1940's.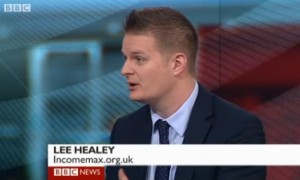 Next up for Lee was an hour long phone in with Julia George on BBC Radio Kent's Friday morning breakfast show. The phone lines were red-hot, with listeners eager to find out what the welfare proposals would mean for them. Of particular concern was the lack of clarity for childcare support, changes to Disability Living Allowance and the lone parent conditionality changes meaning many lone parents will need to look for work once their youngest child is aged 5 or over.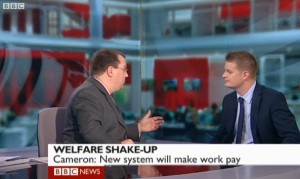 On Friday afternoon Lee featured on BBC Radio Five Live's drive time programme commenting on the BBC news story regarding Civic Penalties, where claimants could be fined if they do not claim correctly or if they fail to report changes of circumstances.
On Saturday morning Lee headed down to BBC Television Centre to take part in two interviews.
First up was an interview on BBC News 24 and the Your Money Programme, presented by Declan Curry. Lee and Declan looked in depth at the Universal Credit proposals, including the plan to allow claimants to keep more of their wages and benefit when they start working.
Last up was an interview with Paul Lewis on BBC Radio 4's Money Box Programme. Lee and Paul looked at a host of issues, including the proposed benefits cap, tougher conditionality rules and the plans to replace Disability Living Allowance with a Personal Independence Payment.